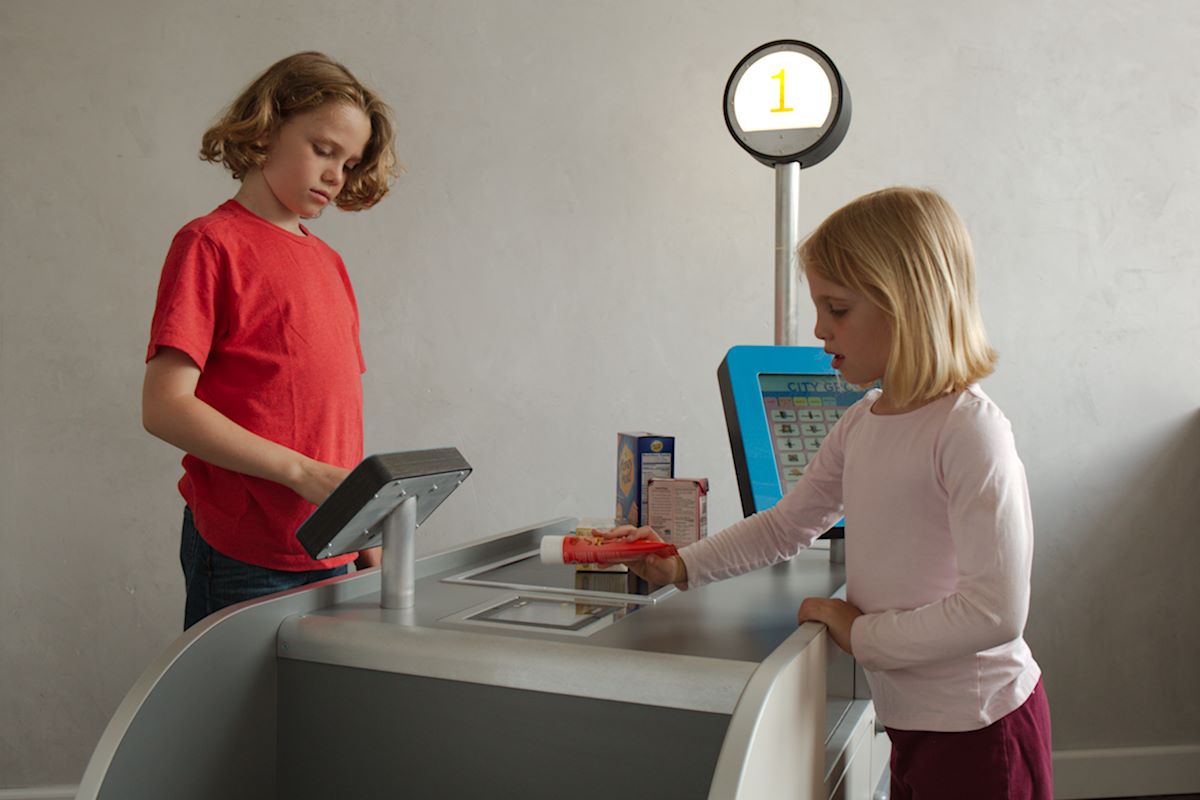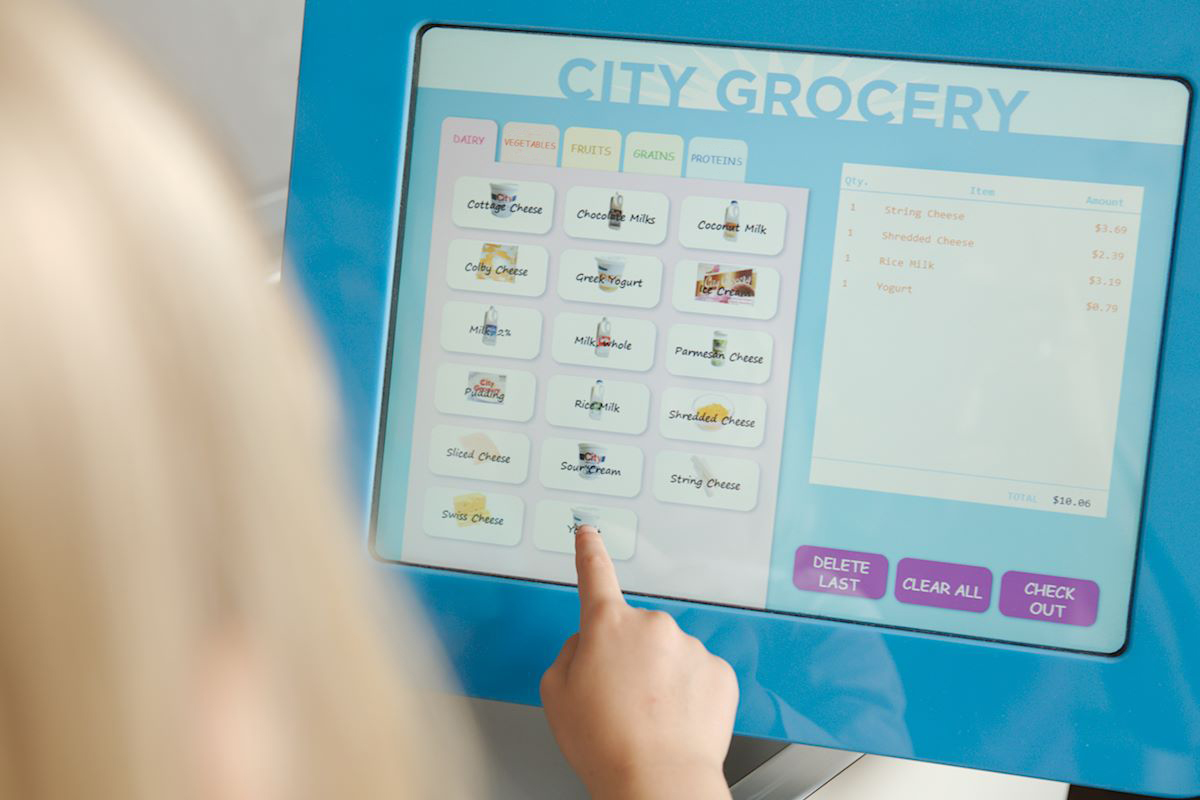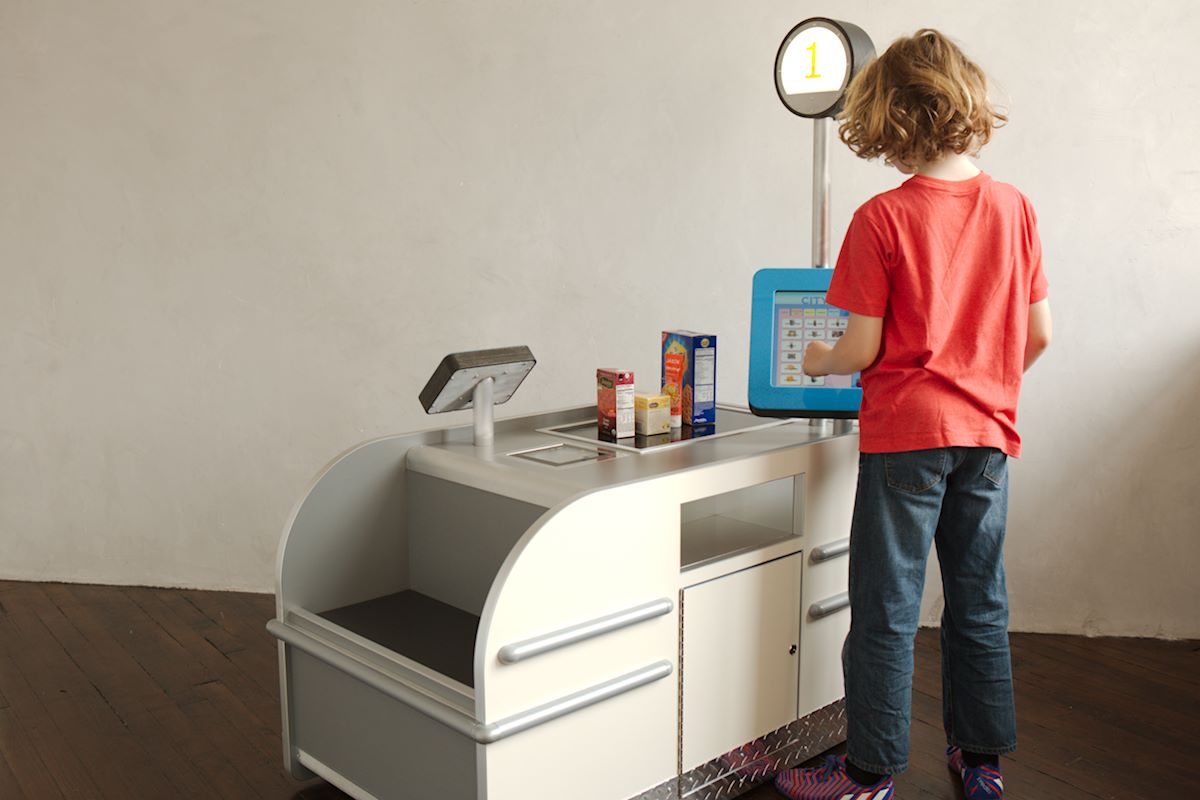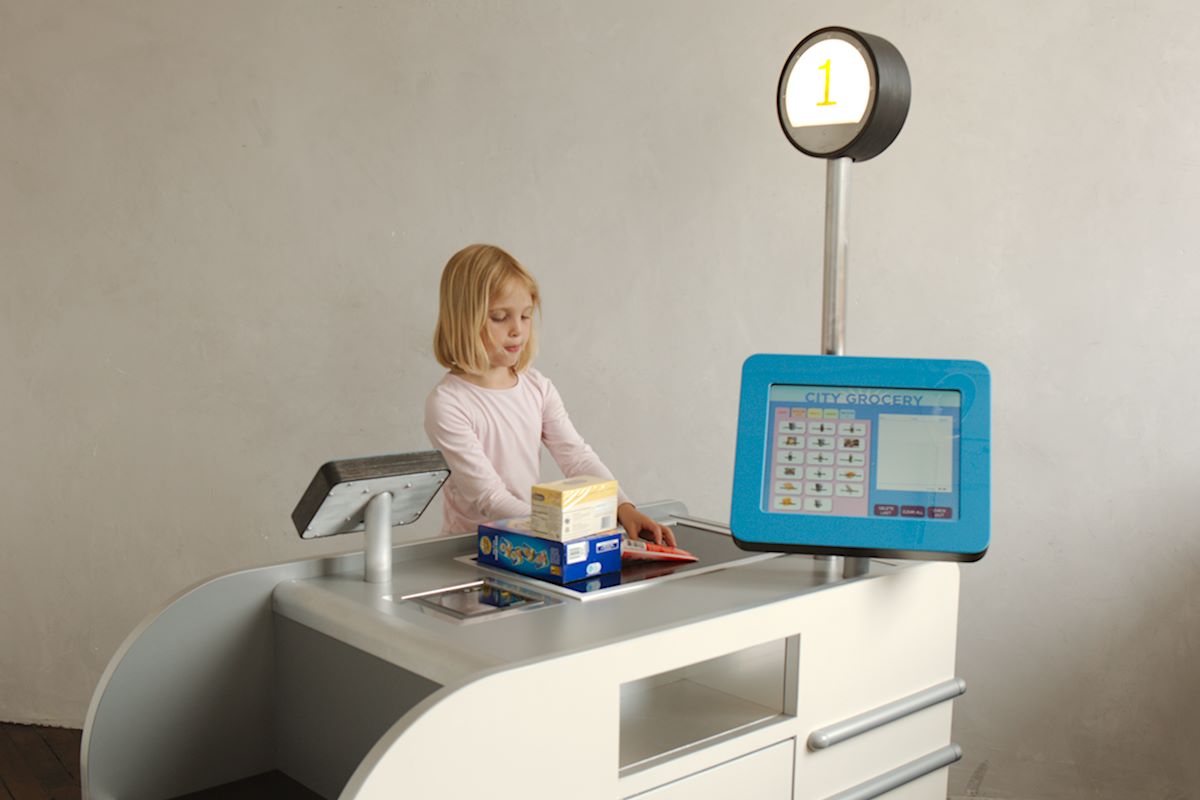 Cash Register
Moey's Kids Cash Register is a fantastic teaching tool! Kids love learning about math and money when they are playing store. Our Cash Register allows kids to learn and play in a realistic setting designed just for them.

Complete Turnkey System features:
> All hardware, software, and fabrication
> Touchscreen - cash register
> Touchscreen - payment module
> Embedded fully functional scanner
> Customizable database
> 200 reusable barcode tags
> Complete support and training
> Oh... and kids love it!
Cash Register Software features:
> Beautiful, easy to use interface
> Customizable database
> Add your own products, items, and categories
> Add your own images
> Both touchscreen and scanner input
> English/Spanish toggle control
> Branded for your institution

Customer Payment Module features:
> Touchscreen payments with dollar and coin combinations
> Onscreen help and encouragement is provided
> Helps children learn about addition, subtraction, and money
For sales or additional information contact: consult@moeyinc.com
Other Moey products:
ATM
Custom Projector Mounts