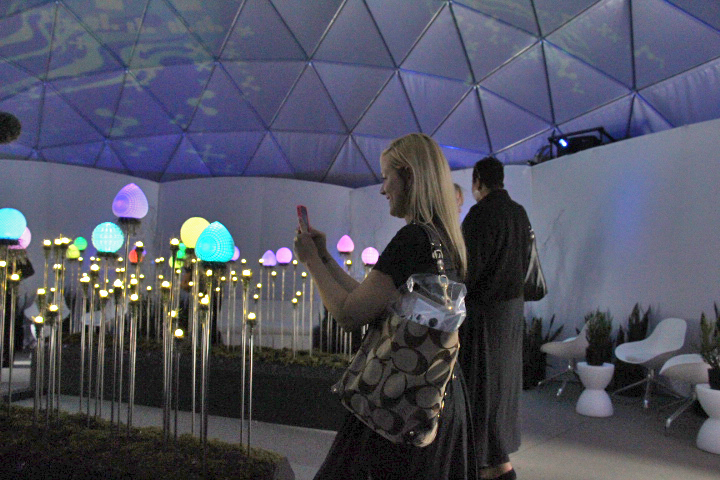 Interactive Garden
The Interactive Garden is a visually and aurally appealing sculpture driven by proximity and emotion.
Twenty-four feet long, the Garden supports custom designed 3D printed flowers that change color and generate music when visitors approach them. As people interact with the garden, they produce a self-composed piece of music. The Interactive Garden is a dynamic experience that grows more complex as interaction increases. The Garden is a truly arresting audiovisual experience.
The Interactive Garden has appeared at numerous venues, from private parties to corporate events. Most recently it was a featured exhibit at Macy's annual Flower Show in New York City.
For information about having the garden at your event please contact: consult@moeyinc.com
Read about the garden on BizBash >
Other Moey products:
Cash Register
Custom Projector Mounts