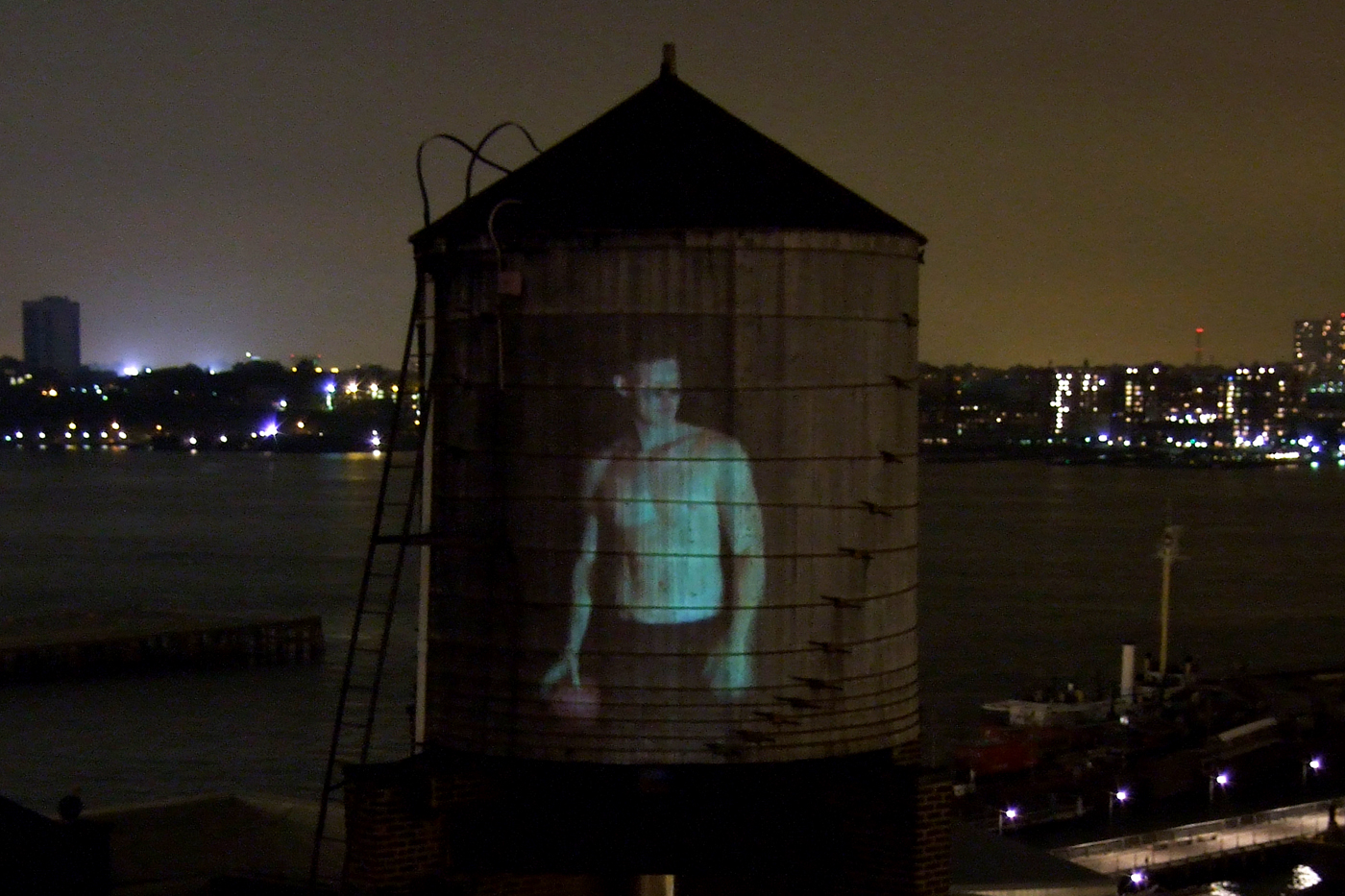 Site-specific Projection
New York Gay Football League

To help ensure the New York Gay Football League Superbowl Party was a festive affair, Moey installed two high-tech entertaining projections.
Moey shot a video of two men tossing a football to each other, then synced the projection so that the men appeared on two opposite water towers on the party venue's rooftop. When the video played, the men appeared to be tossing the football between the two towers.
Related projects:
Nivea Party Photo Booth
New York Time Lapse